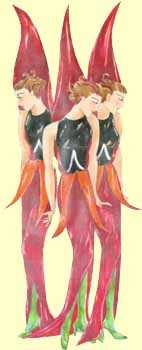 Why did the early granting of women's suffrage happen in South Australia, before any of the other states in Australia, and before all but a handful of countries around the world? South Australia is a special place, socially and politically. It has a long history of social reform.
Unique in the history of Australia—the only Australian state not established as a British penal colony, but something of a social 'best practice' development, with its capital Adelaide a model of town planning "the garden of Paradise must have been in King William street" according to Catherine Helen Spence.
Unique in the history of the world—the first representative government in the world to allow women to become Members of Parliament, and the third in the world to give women the right to vote "on the cutting edge of democracy"according to Susan Magarey.
A special place for the development of social and political rights—South Australia although small in population has always been a place where liberal moderate views and free thinking have been strong in the community, and has played a special place in the development of women's issues "a sense of conscious difference" according to Margaret Allen and others.
A couple of lists highlight some notable events in the life of South Australia—some significant dates in the history of women in South Australia compiled by the Women's Council of the Liberal Party of Australia (SA Branch), and a list of some South Australian firsts compiled by Brian Samuels when he was with the history Trust of South Australia.
One of the most important firsts in South Australia was the appointment of the first woman, Dame Roma Mitchell AC CBE, as Governor of South Australia, after a distinguished legal career. Dame Roma has been an inspiration to women and to the South Australian community generally.
A personal expression of love for her state is Ellinor Walker's song Land of the blue and gold. On a much grander scale, an expression of a community's love for its state is Heritage which was a pageant play performed in 1936 for the centenary celebrations of British settlement. The memories of its producer Heather Gell and of its scriptwriter Ellinor Walker included here make fascinating reading.
The scale of these centenary celebrations is repeated in the dazzling program of events for the centenary of women's suffrage celebrations in South Australia in 1994.