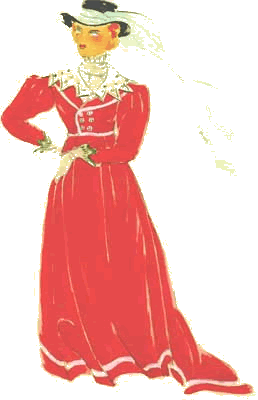 Much has been written about the campaign for women's suffrage which led to the winning of the vote for women in South Australia in 1894. If you want to follow up this campaign, the State Library of South Australia has prepared a chronology of events from 1856 to the first voting day for women in 1896, together with a source sheet listing key references in books, newspapers, and other sources held in the Library. They are on the State Library's website: Chronology of Women's Suffrage in South Australia and South Australian Women: Women's suffrage Library Guide.
We recognise here '..... the strenuous work that Australian women put into the suffrage campaigns—organising meetings, forming societies, writing speeches and delivering them, leading deputations to parliamentarians, securing signatures on petitions, making speeches, as Mary Lee said, at their own firesides.' Susan Magarey's words from Suffrage and beyond; international feminist perspectives: edited by Caroline Daley and Melanie Nolan (Auckland, Auckland University Press, 1994).
The key figure in the campaign for women's suffrage was Mary Lee. A complete and very long account of Mary Lee's life and achievements can also be found on the State Library's website: Mary Lee: let her name be honoured. As well as the role played by key women such as Mary Lee, there was also community support including from men such as Dr Edward Stirling, first President of the Women's Suffrage League.
The first polling day which included women was in South Australia on 25 April 1896. A long account of the events of the day How the women voted appeared in the weekly newspaper The Adelaide Observer on 2 May 1896, and included the names of the first female voters in eleven near-city electorates. Despite the patronising editorial tone, what comes through is a genuine feeling of appreciation of having women involved, and a sense of excitement and goodwill within the community as to the historic nature of the day. Typical of the writing is a charming line that 'the fair franchisists could not help having graces, but they gave themselves no airs'. An extract from this account is included here.
There is 29 years difference between the date of introduction of women's suffrage, and the right to stand for Parliament, in South Australia to the granting of the right to stand for Parliament in every state in Australia, with Victoria the last in 1923.
The events of the Women's Suffrage Centenary Celebrations are inspirational, while setting the centenary year in the context of suffrage and beyond is the three waves of feminism.