Heritage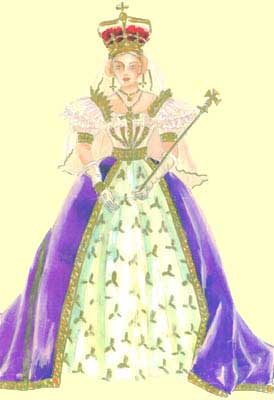 Heritage was a pageant play performed by people of Adelaide for the Centenary celebrations of the 1836 settlement of South Australia by the British.
The pageant was performed over ten nights at the Tivoli Theatre, now Her Majesty's Theatre, in Grote Street, Adelaide. The newspaper reviews of the time were ecstatic. The original theatre program is held in the State Library and it gives a synopsis of scenes which allow us today to gain an impression of the overall production. The program also lists all the performers, including many children. Among them were three sisters, one of whom is quoted extensively throughout this website as Dr Helen Jones, author of In her own name: a history of women in South Australia. Another Adelaide identity in Heritage was Sheila Martin, now Sheila Wesley-Smith, who played the pivotal role of the Spirit of South Australia.
The scriptwriter of Heritage was Ellinor Walker whose papers the Library holds, and whose memories of the painstaking research to unearth many treasures to recreate are compelling reading.
The play was directed and choreographed by Heather Gell, pinoeer of eurhythmics, whose memories of the preparations and staging of the event make fascinating reading for Adelaideans, and for anyone interested in how large historical events are put together.
The Heather Gell papers are held in the State Library of South Australia at PRG 633. They date from 1920 to 1983, and comprise lesson notes, scripts, music scores, correspondence, papers relating to the Dalcroze method, photographs, programmes, scrapbooks, certificates and sound cassettes. Heather Gell was the founder of the Dalcroze School of Eurhythmics in South Australia, and will be known to many through her primary school radio program "Music through movement" in the 1940s and 1950s. Some of Heather Gell's students took part in the performances of Heritage. One of these, now Mrs Lesley Cox, is herself a teacher of the Dalcroze method, and the State Library holds a number of her cassettes and teaching publications, as well as an oral history interview.
The designer of the costumes was Thelma Thomas, later Afford, whose designs for Heritage are held by the Library. Should anyone own any of the actual costumes that were made for Heritage we would love to hear from you.
The composer of much of the music was Miriam Hyde, then living in South Australia. Miriam Hyde wrote the Adelaide Overture especially for the production, which included the motif for the Spirit of South Australia whenever she appeared on stage as the central linking character.
Unfortunately we have been unable to trace any photographs of the event and would be delighted to hear from anyone who has any photographs to share with us.
Please contact our donations officer if you have any memorabilia relating to Heritage you would like to donate to the Library or allow to be copied for our collection.